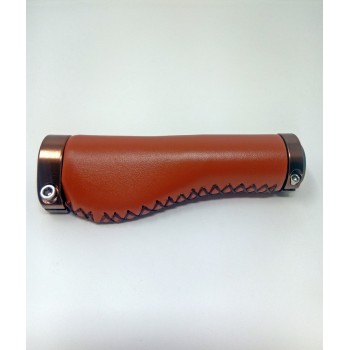 The Moi-eBike GP1 135 mm grips are ergonomically designed and serve for all types of handlebars.
The flexible Moi-eBike VEGAN leather has been fused with an ergonomic rubber base that provides exceptional comfort and a more comfortable feel.
Features:
- The shape of the handle help relieve pressure on the inner part of the hand.
- Handles attach to the handlebars with aluminium collars, satin copper coloured or with colour finishes
Reference: MOGP1