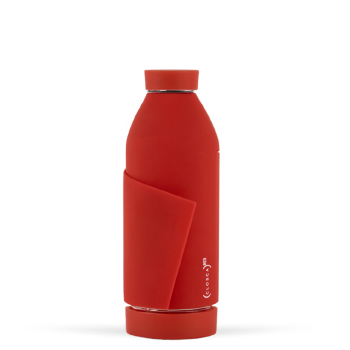 On sale!

New

Out-of-stock
Our previous price
€32.98
€24.98
Size 420 ml.
Borosilicate glass: the only material that adds neither taste nor odor to water.
BPA-free and recyclable.
A wide, rounded glass mouth that improves the sensation of warmth on the lips.
Thermal. 24 h cold / 12 h hot.
Hands free. Take it anywhere you want thanks to the elastic flap (26 mm-40 mm), it allows you to attach it wherever you want, to your bag, your suitcase or even on your bike.
NFC connection. Find your nearest water refill point with the Closca Water app and be part of the change.
Double opening: thoroughly cleans and disinfects your bottle.